7 *Guaranteed* ways to increase your Facebook likes Today!

7 *Guaranteed* ways to increase your Facebook likes Today!
I'

d like to set-up a new Facebook page for my business and want to get it off on the right foot. Can you tell me exactly where I need to go to get started and what I should concentrate on once I set it up? I see a lot of pages that have few fans; what can I do to make sure my business page gets noticed?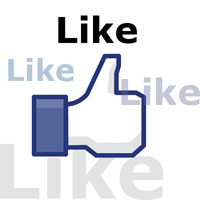 Answer: Facebook can be a great platform to enhance your brand and interact with your audience and we strongly believe that if you have a business, you should have a Facebook business page. Unfortunately, with something like sixteen million Facebook pages (business, group, fan) online, it can be a challenge to have your page standout.
We routinely update, market and push our own Planet Ocean Facebook page, so we know how difficult it can be at times to grow a loyal following. The good news is that we've learned (through our own trial and errors) what works and what doesn't work with Facebook marketing and we are happy to share that knowledge with you!
Without further ado here are our own seven suggested best practices to spur your Facebook page to new heights in 2012. We have implemented most of them on our own page to good success and we know they will work for you as well.
1 - Add a custom landing page: The best way to generate that all-important initial "like" is to insure visitors don't hit your "wall" the minute they arrive at your page. Don't allow your prospective audience to be overwhelmed with muddled noise from your various wall posts. Instead, use...