7 Local Knowledge Panel Features that Can Seriously Boost Your Bottom Line

7 Local Knowledge Panel Features that Can Seriously Boost Your Bottom Line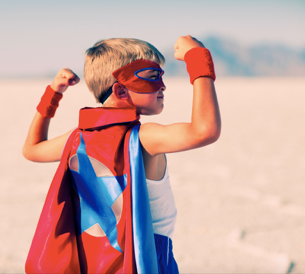 It's not usual for small to medium sized businesses and Local Search marketers to get continually whacked up the side of the head with on-going changes at Google. If 2017 seemed a little different, it was probably because most of the changes we saw gave us features that actually make sense and that small businesses are likely to use.
After Google+ proved to be just an embarrassing distraction, it's encouraging to see that the search giant is finally concentrating on providing local small to medium sized businesses with robust ways to attract - and to track - more conversions from Google My Business. However, this is tempered by Google's resolve to provide as many answers as it can directly in the search results pages in order to keep people at Google rather than sending them off to business websites.
The good news is that while focusing on their diabolical strategy to keep users on the search results, Google has given us several new and very effective opportunities to market our businesses via the search results pages.
Feature #1. Menu Links
According to Google, menus are NOT just for restaurants:
There are two kinds of menus:


A menu for an eating and drinking establishment (like restaurants or cocktail bars) that lists the complete set of food and drink items that are available at the business.

A menu for a service business like a barber, spa, or car repair shop that lists the complete set of services that are available at the business.
After years of confusion, eating establishments can now control what searchers see when they click on the menu link in their Local Knowledge Panel. In addition, many types of businesses have the ability to place a link on their local knowledge panel to a menu of services that they offer.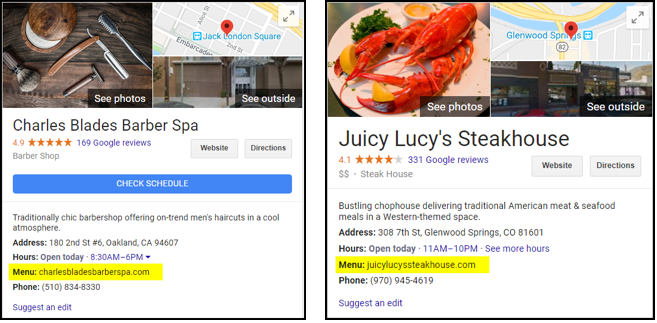 This makes the most sense for Businesses with services that can...