8 Kick Ass Strategies for Trackable Social Media Success!

Popularity counts even more today than it did in High school...
8 Kick Ass Strategies for Trackable Social Media Success!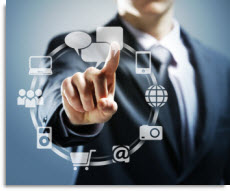 Today's business world is fast, smart and sexy. The real players are kicking ass and taking names all while tweeting, checking in and posting to their numerous profiles.
With the mainstream power of sites like Twitter, Facebook, Google Plus, LinkedIn, and Pinterest - social media is no longer something that businesses that want to survive can afford to ignore. In this world where content is still king, tomorrow's Web will not only be about what you know, but who you know. It's a reality that you need to not only face, but embrace and interestingly enough it mimics offline business in a lot of ways.
In this article we are going to go over how the big boys succeed in social media. The tools they use, the ideas behind the messages sent, how they track their success, what to do with the information they collect and more. It's time to put your geek glasses on and show these people that unlike high school, in today's social media world, the tech geeks rule the halls!
In case you are not convinced with how hot social media is right now, take a look at this:
There are 30,672 new social media strategy jobs available in the U.S. on Indeed.com.
Couple this with the fact that there are only 8,011 new jobs currently for SEO and you can see how big the pond is for Social Media. It is safe to say that Social Media has arrived in a big way and you need to learn how to execute an effective social media strategy (become the popular kid).
So how exactly do you develop this strategy?
Follow the 8 strategies below to develop an overall social media strategy for your busin...