8 Surefire Ways to Increase your Facebook Ads CTR

8 Surefire Ways to Increase your Facebook Ads CTR
W

e are running Facebook Ads for the first time and we need some help on increasing the client's CTR. There is a lot of advice on this topic. Can you cut through the noise and give us some concrete actionable tips that will help drive conversions?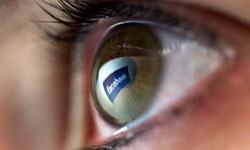 Answer: Facebook Ads (like Google AdWords) uses CTR to heavily influence the average CPC that you will pay on your own ads and those of your clients. Unfortunately, Facebook doesn't provide much feedback on how to achieve this, or how to influence their version of a Quality Score.
That's the bad news. The good news, though, is that you have us.
We've run Facebook Ads for our own clients and worked with some of the best in the business who run even more campaigns than we do. The result? We've learned some kick-ass, killer tips that are guaranteed to increase your Facebook CTR.
1. Use a Smiling Happy Face or Graphic: Psychology 101 here: people like to click on ads that encourage a personal connection. Remember as well that this is Facebook; smiling faces are a safe bet for your Ads.
2. Keep your Ad Copy Short: You get 135 characters in the body, and 25 in the headline. You should be using them all. Remember, Facebook is NOT for serious business. Keep it short and catchy!
3. Ask a Question: A fantastic way to drive "Likes" and general engagement is to encourage a discussion. Just make sure the question is related to what you are offering.
4. Make your Ad Text Standout: Mix in capitalization, characters, numbers, and rotate in calls-to-action. You are competing against hundreds of ads every minute. Be creative!
5. Drive an Emotional Response: The best ads elicit an emotional response with Facebook users. Something l...