An Advanced SEO's Guide to Page Speed Optimization - Part 2

7 Ways to Improve Your Page Load Time!
An Advanced SEO's Guide to Page Speed Optimization - Part 2
...for increased conversions and a higher ranking website!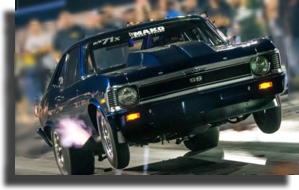 Speed is no longer optional for any website that wants to rank well within search results. And we're not just talking about your site's desktop speed - the mobile version of your site will also be graded and ranked within the mobile search results accordingly.
As an SEN member, this may feel like old news because we've been hounding you about it since April 2015 when Google first released their Mobile Guidelines with recommendations that mobile sites load within 1 second. At the time that was a ridiculous expectation until Google announced their AMP project to the world and we saw what they really had in mind.
And because AMP isn't for everyone - three years later we find ourselves months away from Google's July 2018 Speed Update where fast Mobile sites will finally be rewarded with higher rankings in the search results.
Optimizing a site for speed can seem like a daunting task but this article series was specifically designed to take you through the process step-by-step to make it as simple as possible. Now, if you haven't already read the first installment of this article series, then you'll want to stop here and go read that one first. That first article lays out the easiest wins when it comes to quickly improving your page's load time and is absolutely the place to start.
Now, if you've already tackled those tasks then congratulations on a job well done - let me give you the pat on the back you deserve! You're now ready to move onto...