Beginner's Guide to Optimizing Your WordPress Site for Top Search Rankings

Beginner's Guide to Optimizing Your WordPress Site for Top Search Rankings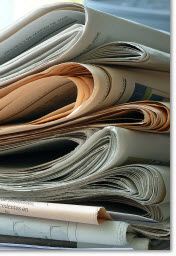 We ♥ WordPress.
It's blogging software that's simple, easy to use, incredibly powerful, has a large support community, is compatible with a huge number of open source templates that will easily give you a great looking blog...and it's FREE!
Out of the box WordPress does a good job, but it's vital that you take things to the next level and apply the necessary SEO to your content and posts in order to get the most out of your content.
Making WordPress search-friendly does require a bit of tweaking, but the good news is that most of it is simple to do. And once you've got WordPress set up the right way you've got a lean, mean, search engine-friendly blogging machine that's ready to take on the big dogs.
In this article we'll show you how to get a highly optimized blog with just a few hours of set-up time. Of course, then it's up to you to add the killer content that'll blaze your way to the top of the rankings.
WordPress Installation Basics
First, always download—and be sure to upgrade to—the latest version of WordPress on a regular basis. This is critical for security reasons. You can get the latest version at: http://wordpress.org/download/
As for installation, many web hosts have a one-click push button installation for WordPress that allows you to automatically install WordPress right from your control panel.
If your host doesn't have this feature, you'll need to download and install WordPress yourself. It's fairly easy to do, but if you want some help getting it up and running, let us know and we'll give you a quote.
That's pretty much all you need to know to set up the default install. Now let's work on making...