BLOG stands for Better Listings on Google Part 2: Maximizing Your Assets

Learn why people are saying...
BLOG stands for Better Listings On Google!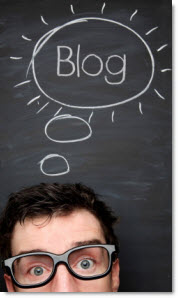 Savvy business leaders are using their blogs for new client acquisition, to build their brand, become thought leaders in their industry, establish themselves as experts in their fields, and to build lasting business relationships. These opportunities are so powerful that it inspired us to create this article series focusing on teaching you to successfully leverage your blog.
This is part two, if you've missed part one and are considering adding a blog to your business's suite of tools, then be sure to check out - BLOG stands for Better Listings On Google! Part One: The Anatomy of a Blog
However, if you've already established a blog and are looking for the best way to build your audience and online influence - read on as we discuss how to connect with other bloggers, create the right content and optimize for the search engines and more!
Connect to Other Blogs and Bloggers with Comments and Trackbacks

Trackbacks are a simple way to gain links from other blogs. A trackback is created when you write about another blog post and simply link out to it. Sometimes you have to grab the special trackback URL from the blog you linked out to. Then you tell your blogging software to ping back to the blog you are linking to and voila, some magic happens and a trackback link s...