Branding vs target keywords in your domain name. Which is better?

Branding vs target keywords in your domain name. Which is better?
I'

m going to be registering a new domain name for a client in a competitive niche. I have the option of grabbing some domains that contain the main target keyword OR using something else that is catchy and possibly brandable. How does Google specifically treat this dilemma? Will there be any concrete SEO benefits to either approach?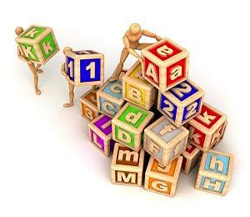 Answer: Selecting a domain name is one of the most important steps to creating an effective client Web site. As you have correctly noted in your question, there exist two basic schools of thought when it comes to registering a domain name.
First, you can choose to register a domain that contains a target industry keyword which may gain you both strong initial SEO rankings and traffic. Or second, you may instead decide to go with something that is not as descriptive but more brandable in the hopes your domain name becomes the next eBay or Amazon.
From an SEO point of view, optimizing and ranking for a particular keyword phrase is easier when the chosen domain in question contains that keyword phrase. Both Google and Bing do clearly give what is called an "exact match domain" bump when ranking Web sites that contain a searched for target keyword.
In fact, the domain name is a KEY algorithmic ranking factor that has historically been used by search engines to competitively rank a Web site and we went into detail on how important this factor was back in January when we published the following:
Want to rank well in Google? Get an exact match domain.
You can still see examples of this plainly in Google when you do exact match keyword searches like the following and look at the top returned results: