Cleaning Up a Massive Negative SEO Attack with Web CEO

This article was brought to SEN by Brian Jackson, a talented SEO and writer, to highlight another way to protect your website and your hard work with the tools that come automatically as part of your SEN Pro Support Membership!
Cleaning Up a Massive Negative SEO Attack with Web CEO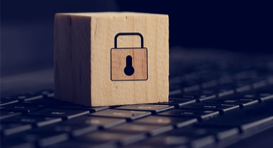 Last week one of my site's got hacked and I got a huge negative SEO attack. The hack itself was primarily my fault as it was running an out of date WordPress theme from 2008. The theme developer no longer supports it and I haven't had the time to migrate the site to a new theme. The hacker managed to insert some PHP spamming "viagra" everywhere. They also managed to hack a network of other sites, 204 domains to be exact all with "viagra" terms in the anchor text against my domain (thousands of backlinks).
Good thing I use Web CEO and am constantly checking my backlink profile (they pull their backlink data straight from Majestic) otherwise I would have never caught it. With Penguin 3 about to hit, I need my sites to be as clean as possible. Follow my tutorial below using Web CEO to see how I cleaned up my negative SEO attack and backlink profile.
I am a huge fan of Web CEO as an all around SEO software suite. I highly suggest reading my Web CEO All-In-One SEO Software Suite Review if you aren't familiar with their product. I switched to it from Raven Tools and never looked back.
Not checking your backlink profile is like running a car on no oil...
one day you're doomed.
Step 1
First in Web CEO we are going to click into the backlink area (link sources distribution). As you can see my linking pages jumped up to a whopping 237k! No...