A Pro's Guide to Successfully Creating Facebook Ads That Convert to Real Traffic

A Pro's Guide to Successfully Creating Facebook Ads That Convert to Real Traffic
—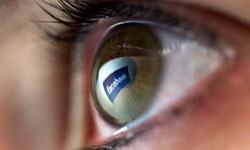 Facebook's Social Ads, first launched in November of 2007, are now well established as a powerful advertising tool. However, only in the last year are marketers realizing the incredible profiling potential these demographic-based pay-per-click ads can have. Not only can they pinpoint new clients and customers but in many cases they are cheaper than conventional PPC search engine ads and they can be used to create a long term customer base.
It is obvious that Facebook has exploded! With an estimated audience over 800 million and almost three quarters of Americans using Facebook, it has become clear that Facebook is a Web within the Web. In fact, here's a surprising fact about Facebook's continued all around rapid growth
Facebook's fastest growing demographic are users aged 35-54.
Yes, that is correct - these are NOT the preteens and teens that you would have thought. So with these facts in mind we're focusing this article on how exactly to create, submit and get your ads accepted by Facebook as well as bid and budget management This article lays the foundation for the next article in the series that covers the tools for advanced demographic targeting, search by interest and more.

Understand The Difference Between Facebook Ads and Google AdWords
What makes Facebook Social Ads so unique is the ability to target a specific audience with more accuracy than any other ad network. Because Facebook users tend to load their profiles with a great deal of personal information, you can precisely target your social ads according to demographics which include:
Location

(Country, State/Province, City, even University)

Sex ...