How can I get Google to list my updated site and domain name and drop the old one?

How can I get Google to list my updated site and domain name and drop the old one?
I

've recently redesigned my website and moved it to a new domain name.

The old website and domain name existed since 2013 while the new domain and website went live this year in January. Currently the old website is still live and co-existing with the new site. As a result, there are portions of the old site sharing duplicate/similar content with the new.

When I search Google, the old site comes up as the #1 listing in the organic search results, but the new site is nowhere to be found.

However, the new site shows up as part of the local listing that comes up with the same search (the listing that displays directions, hours, address etc.). When you click the website tab of the local listing, it takes the visitor to the new site.

What do you recommend as best SEO practice to stop the old website from showing up in search results while redirecting the old site to the new?
Answer: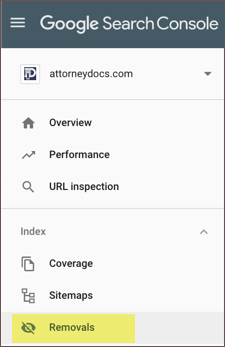 For starters, you are right to be concerned about this problem. It needs to be addressed as a Top Priority. You're never going to get your new site to show up the way you want until you put the right technical pieces into place on the old domain.
You're going to need to do a 301 redirect at the domain level on the old domain to the new domain. Then once that's done you can use Google Search Console's URL Removal tool to get the old site out of Google's index. You'll find that within Search Console under Removals.
Fortunately for you we've created the following resource articles to help guide you through the process. Study these, and you'll have your answers.