How to Setup and Optimize Your YouTube Channel Like a Pro

How to Setup & Optimize Your YouTube Channel Like a Pro!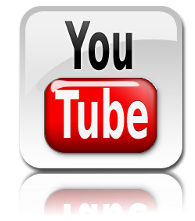 Video popularity will do nothing but become increasingly important as people turn to online videos for entertainment, advice and education in growing numbers. Within this article we'll show you how to build out your YouTube Channel Page correctly and help you avoid the most common mistakes along the way. For the sake of clarity, let's start at the beginning...
Your YouTube Channel Page is the Home page for your personal or business's YouTube account. It features your videos, playlists, videos you have favorited, your activity stream and it's also tied to Google+ (G+) for comments, hangouts and other social networking features. This is where your audience, and potential customers, will find you and subscribe to your videos on YouTube.
There are some other, slightly more obscure, details about Channel Pages that you need to know:
Channel Pages are spidered by search engines and can rank in organic search.

Your Channel Title is linked to your G+ Page Title.

Your Video ranking in YouTube is influenced by Channel Page Views.

Username links are

dofollow

to your Channel Page, allowing link juice to flow to them.
YouTube accounts are linked to Google+ pages. Your page and channel will display the same name and photo, any public videos will appear on both YouTube and G+.
Anyone designated to manage your G+ page will be able to manage your YouTube page as well.
As an example, here's what CollegeHumor's YouTube Channel looks like:
And here's the video they use to push users to subscribe to their channel: