The Complete SEO Website Audit Checklist: Part Two

The Complete SEO Website Audit Checklist: Part Two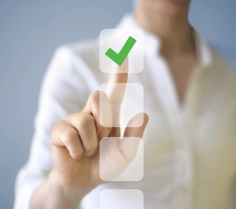 When starting a new SEO project or taking a fresh look at an existing project, it can be hard to know where to start. That's why we've decided to share our in-house checklist to save you the trouble of making your own and to help you avoid missing the important aspects along the way.
If you're just getting started with your audit then you'll want to stop here and begin with the first installation of this checklist.
That first resource focuses on the indexing of pages, XML sitemaps, identifying duplicate content, page load time, your site's content and a large collection of on-page optimization strategies. It's something you can't afford to miss!
Now, if you've already gone through part one of the checklist then congratulations and please carry on...
We have used examples from the "New" version of Google Search Console where available. At this time, Google has not finished moving all features from the new to old system, so at times we will have to refer to the old reporting methods.
Site Architecture
1. Click Depth
How many clicks is the majority of the important content from the home page?
What's the maximum depth of content in clicks from the home page?
2. Content Structure
How many categories are there?
How many sub-categories are there?
How many product or detail pages are there? Compare to number of indexed pages earlier and review what percentage of products are indexed.
3. Navigation
How many links are there in the main navigation?
Are there over 100 links on upper level pages? Over 100 might be getting excessive and may be spreading available Link Juice too thin.