Penguin 4.0 is Now Live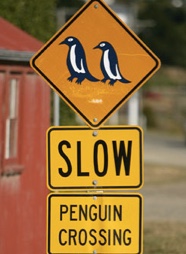 Almost two years in the making, on September 23rd, Penguin 4.0 was released into the wild and the live roll out is predicted to last for several weeks. So far there is not much change being reported within the industry nor seen within the sample of Penguin sites we track here. Per our current Penguin resources, and as far back as January's 2016 predictions article, we stated that we expected Penguin to be real time and launched as part of the Core Algorithm. Both are now true.
Remember, Penguin is only one of the more than 200 signals that Google uses to determine the ranking of your website, but is still an important part of Google's algorithm. Here are some quick key facts to review:
Penguin is now part of the core algorithm and effectively real time.

The roll out is worldwide and in all languages - Often Google rolls out big changes in stages and countries.

The impact of Penguin should now be felt at page level - Formerly it mainly impacted the website as a whole.

The fact that it's 'baked into' the main algorithm means we most likely won't get announcements of updates again.

The impact of Penguin should now be felt shortly after the page is crawled and cached by Google - Depending on whether the attached toxic links to the page have also been re-crawled and either removed or disavowed.

This is again supposed to be real-time - However, we have no data yet as to what if any lag exists between rollout and impact.

Penguin 4.0 had several moving parts with the most VISIBLE part being pushed on or about Sept 23rd.

It's still ongoing with NEW parts being integrated and will be several more weeks before fully run.

Google is specifically REMOVING Penguin 3 demotions and they are just getting around to that now. This is necessary for Penguin 4 to fully run.
In light of the above, it's clear why "recov...