Traffic Drop Audit Tips: Combating Google's Unstable Search Results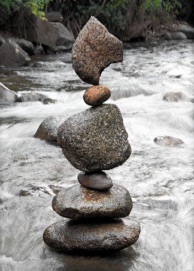 Unstable - that's the definitive word to describe Google's search results in both Organic and Local search. I'd like to say that's the way it's been over the last month but to be honest with you, it's been more like 6 months.
These relevancy updates that have rolled out and then reportedly been rolled back (only to be called something else) are causing a sense of chaos as well as drops in traffic. That results in SEN's team assisting members in both FastAnswer Support and with full Website Audits and phone consultations. The issues we're finding seem to have a theme, so we've created a quick checklist of things you'll want to go through on your own sites to either correct a traffic drop, or - better yet - prevent one entirely.
Your Mission is to Improve Quality Signals. When experts talk about quality, they're essentially talking about E.A.T. which translates to Expertise, Authority & Trustworthiness. This feels like a huge and vague task, but don't look at it like one thing you need to accomplish. Instead, look at it as THE underlying theme throughout all of your site work. As you plan changes to the site - ask yourself 'Is this going to increase my site's E.A.T.?'
Here is a quick checklist of things you can do to get started in the right directions.
Read Google's Quality Guidelines - Yes, it may seem tedious but taking the time to actually read Google's Quality Guidelines is so worth it.

It's full of all the lessons and messages you're hearing from us because Google uses those exact Quality Guidelines to "refine results." The perk is that it's all in one document for you to digest easily. If at all possible, set a day aside this month, give it a read, and take notes on what your...