7 BEST actions to set your blog up for success in 2012!

7 BEST actions to set your blog up for success in 2012!
M

y company is "finally" adding a blog and we are using your many resources to get it optimized and ready-to-go. But to fine-tune our efforts, can you give us some quick tips on which we can concentrate our efforts on in 2012? What can we do out-of-the-gate to grow our blog quickly and market it effectively to potential customers and our site audience?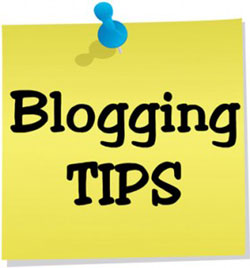 Answer: Congratulations on getting that blog added! That's a huge first step that we know is going to help your corporate fortunes in 2012. First, if you haven't had a chance to review the following existing resources on blog optimization and marketing we want you to start with these:
You've Decided to Add a Blog. Now What?
BLOG Stands for Better Listings in Google! - Part 1, Part 2
The first article has five must-implement suggestions that will get you up and running. Review and implement them first. Specifically, work on establishing a content creation schedule and getting your blog optimized with all necessary plug-ins and cross-linking it with all your appropriate social media profiles. The second article answers the questions of why you should have a blog, how Google treats that blog content, and offers more tips on making sure you put your best "blog" foot forward.
As for other quick tips, we've got plenty for you. However, as with everything we recommend here at SearchEngineNews.com, none of our action items will mean anything unless you actually do them. Thus, in our list of suggestions below, don't worry about trying to implement all the action items right away. Instead, set aside 15-30 minutes eac...