7 Online Assets Your Local Business Needs to Survive the Coming Years

7 Assets Your Local Business Needs to Ensure Success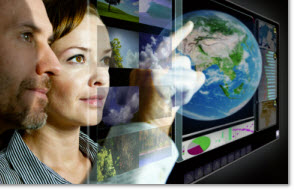 It's extremely difficult to keep up with all the changes, especially with what feels like an ever-accelerating pace of change in Local Search. The harsh reality is that those businesses unwilling to make the investment to keep up with the shifting nuances of local search will most assuredly be left behind. Here are seven essential online assets that your local business needs to get in place in 2014 if you expect to still be in business in 2016.
1. Excellent User Experience
One of the biggest changes in search over the past few years has been searchers themselves. They've become much savvier at zeroing in on exactly what they want to find online. They've also developed high expectations of being able to accomplish certain tasks online. For example, customers expect to be able to accomplish most of their banking needs online, set up their dentist appointments, pay their utility bills and even check their children's grades in real time.
The Web sites that don't immediately satisfy the wants and needs of their users are quickly abandoned, while those that provide great user experiences earn repeat visits, longer and deeper browsing, email harvesting and more opportunities to gain conversions.
A recent global study by IBM, The State of Marketing 2013, tells us that...
$83 million a year is lost on the Internet because of poor user experience.
I'm sure you have your own stories about broken links, huge drop-down navigation lists, monstrous forms, frustrating shopping carts and worse. Most of us (and our employees and families) are too emotionally involved and too familiar with our own Web sites to be good judges ...