7 Tools to Turbo-Charge your Link Building

7 Tools to Turbo-Charge your Link Building
W

e find that link building is repetitive and time-consuming. Can you recommend any bookmarklets or tools that would expedite steps like link auditing, prospecting, link research, and email contact follow-ups? Anything you can provide to help us better focus our efforts is appreciated.
Answer: This is an excellent question and you are absolutely right: link building can become repetitive and time-consuming, especially if you are doing it right! Finding that one quality, topically relevant, dofollow link that will move a site competitively isn't easy. That's why the proverbial saying "needle in a haystack" is so applicable to link building as a whole.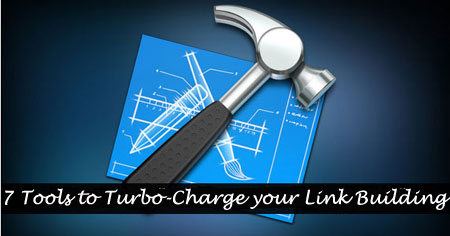 The good news is that yes, there are several tools that professional link builders can add to their toolbox which will alleviate (to some degree) the daily heavy lifting that comes with link building. Here are some of our personal best-in-category recommendations you may want to check out for future use:
1. Best-in-Class Link Auditing Tool: Screaming Frog SEO Spider - One of the most overlooked ways to get links is to actually audit your own site or those of your competitors. Finding external links that are coming into your site on 404 error pages OR crawling a competitor's site to see where they are linking OUT is a great and underutilized way to conduct link research. Screaming Frog, which is an installed desktop program, does this quickly and efficiently and will return detailed link and on-site SEO information for up to 500 site URLs at a time. You can also easily export the data in .csv format so you can slice and dice the data anyway you feel necessary.
2. Best-in-Class Unnatural Link Auditing Tool: URL Profiler - Face it: it's not a matter of if but WHEN you suffer a Google Unnatu...