Facebook's Graph Search & How it Can Cost You Your Reputation!

Facebook's Graph Search & How it Can Cost You Your Reputation!
On January 15th, Facebook announced their brand new search function called Graph Search. Facebook is utilizing all of the personal data it has on its members and making it searchable. Currently it's broken up into four focus areas:
People,
Photos,
Places,
and Interests.
In the sample search below, we targeted 'Restaurants'. Similar to Foursquare's personalized service, the places that your friends 'like' and 'check in' to are going to show up higher on your Graph Search. You can also quickly see that businesses which have focused on social media marketing are getting another pay off for all of that hard work.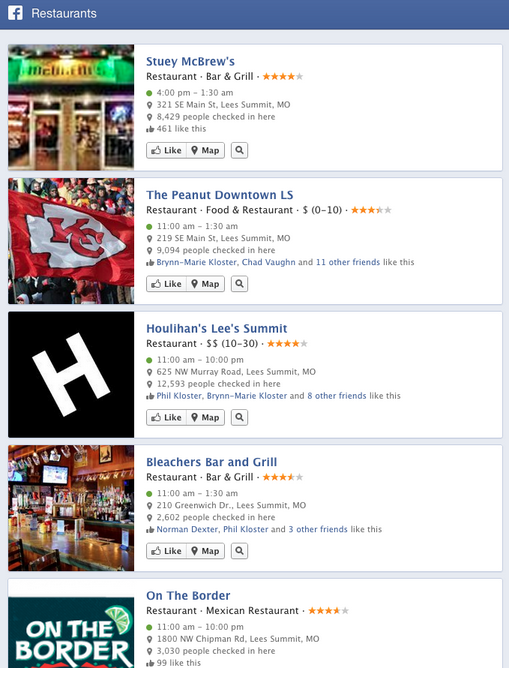 Privacy Warning!
Graph searches are custom and entirely based on your privacy settings and the privacy settings of others. This can be a HUGE problem for anyone who has clicked the "Like" button on pages without thinking too much about it. As proven by blog "Actual Facebook Graph Searches," one of the author's irreverent searches came up with over 100 employers whose employees like "Racism."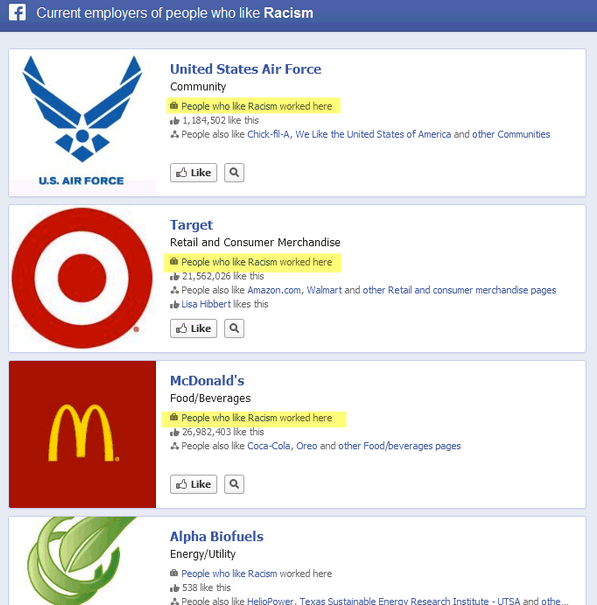 We're sure you can imagine the negative PR waves that this is going to cause long term. As soon as you get access to this search feature you're going to want to do all the important searches for your business and any people tied to your business. Unti...