Unveiling Google's New City Pages – What You Need to Know Right Now!

Unveiling Google's New City Pages – What You Need to Know Right Now!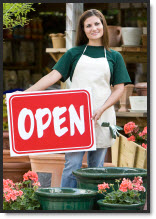 Google's new City Pages appeared quietly a few months ago and without much attention except among Local SEO's, whose interest was immediately piqued by this new foray into uncharted territory. So...what are they?
Google City Pages (aka City Portals) are, at least for now, local business directories for a few particular cities handpicked by Google for special attention. These city specific business directories are built from Google's Place page information on each busines. The idea behind City Pages is that it allows a visitor to focus on a specific City Page and quickly zero in on exactly what he or she wants.
City Pages are also clearly being used to entice more small businesses to use Google products, especially Offers.
City Pages are mobile friendly, since Place pages were designed from the ground up to render well on mobile devices. They are visually attractive and are currently uncluttered, as far as web pages go. Here's a look at the City Page for Madison, Wisconsin: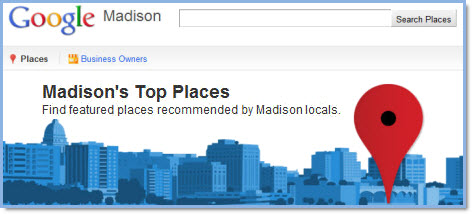 The header image is a skyline rendering of the city with the red Maps icon. You may choose to look at the Place page itself or go to a tab labeled Business Owners, which we'll explore later. Some City Pages have more features than others. Portland, for example, also has tabs for Community and Offers that Madison does not yet have.
The headline of the page reads Madison's Top Places, with the tagline Find featured places recommended by Madison locals, which clearly tells us this page is all about local businesses that have Place pages and ratings. I was unable to find any businesses listed that didn't have a star rating of at least 4.
By default, the listed businesses are sorted alphabetically, but the sorting can easily be switched to ratings, instead.

The brows...