How Call Tracking Can Damage Your Local Business Listing in Google

How Call Tracking Can Damage Your Local Business Listing in Google —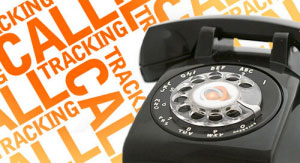 Call Tracking — the practice of using multiple phone numbers to track ads that generate calls to your business — has traditionally been one of the most useful methods for tracking the effectiveness of an ad campaign. In the past, when done correctly, it could truly help a business refine its marketing efforts. But ever since Google began using phone numbers as unique identifiers for LOCAL businesses, call tracking does far more damage to a LOCAL business than good.
Rule #1: You Must Protect Your NAP
The primary rule in Local Search is that each business MUST have its own unique business name (N), street address (A) and local phone number (P). This NAP, as it's commonly called, forms the basis for a company's online identity. If there's any confusion about that identity, it causes a ranking decline in the search results for Google Maps and the Google Local Packs. The problem is that whenever a business displays multiple phone numbers, it creates a ...