How to Know if Your Business Qualifies for a Google My Business Listing

How to Know if Your Business Qualifies for a Google My Business Listing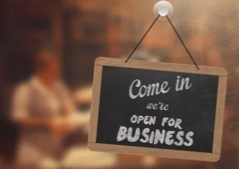 T here is a real advantage to having a Google My Business (GMB) listing. It's the only way a company can appear in the Google Maps results or in the local pack results in the Google search results pages. It's also the only way for a business' data to be included in the Google Places API used by numerous platforms and apps. Because of this, many businesses are tempted to stretch the rules to find a way to be included in GMB even when they don't really qualify.
The local algorithm also provides distinct ranking advantages to businesses that are closest to the location from which a searcher is making a query. However, some businesses want to draw new customers from a geographic area where they do not have a physical presence - sometimes from a nearby suburb or neighboring town, sometimes from a distant city and sometimes from an entire state or region.
When this is the case, opening and staffing additional offices or shops in the locations where you wish to rank is the absolute best and most sustainable way to expand the business' local footprint online and offline. When this is not practical or financially feasible, companies sometimes look for other ways to attain their marketing goals.
Let's take a look at the different types of locations a business may consider and how Google views them:
Brick and Mortar
A traditional office, store, warehouse or shop of some type where a company conducts business with its customers face to face.
This includes companies that work mostly at the customer's location, but also meet with customers at their own location. A flooring warehouse that customers visit to select products that are then installed in their homes is a good example of this type of enterprise.
Google recognizes these as legitimate business locations that belong on Google Maps and there is rarely a problem getting them verified.
Shared Space
An office, store, warehouse or shop that you share with another business.