How to Find the Right Balance When Managing Your Marketing Department's 'To Do' List

How to Find the Right Balance When Managing Your Marketing Department's 'To Do' List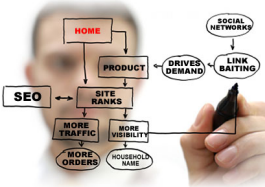 Managing your site's Internet presence is time consuming and tricky. Not only is the learning curve steep at times - there also seems to be an endless amount of tasks added to your To Do list on a daily basis.
You and I both know finding things to do to promote your business is never the issue - all you need to do is read one issue of SearchEngineNews.com to get inspired to add a blog, do a Web site audit and even work on building out your Yelp listing to grab more traffic from Bing's local search results.
It's when you have all of these ideas hanging over your head that the real issue comes up...how do you prioritize these things to actually get them off that list? You're only one person with limited time in the day to focus on your SEO. Everyone reaches this cross roads at some point. You sit and wonder if this is all too much work to tackle alone. Here are some things to ponder when you are considering outsourcing some or even all of this work to give yourself more time to focus on other aspects of your business:
5 Reasons Why In-House SEO is the Way to Go
1.  Money - This is a major factor for any up and coming Web site to consider. If your budget is tight and you're already doing the job of 5 people in order to afford payroll, then for now In-House is your go to option.
However, many times you can focus the same amount of money (or even less) to hiring a firm with a monthly budget and getting more than you would from someone learning the ropes in-house.
2. &...