Pigeon Provides Interesting New Directory Opportunities

Pigeon Provides Interesting New Directory Opportunities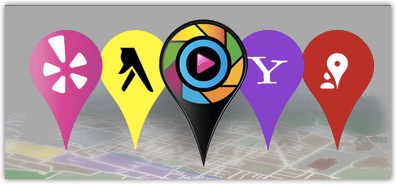 Back in the day, directories ruled the search results pages for any query that referenced local terms. The online versions of the Yellow Pages ranked for almost everything we think of as having local intent and small, local businesses had very little chance of competing with them.
Then in 2004, Google introduced a link in the search results pages to what we now refer to as local packs, which featured only local businesses. There were no directories, national or global businesses or online-only enterprises included. This was an improvement both for the businesses themselves and for local consumers searching for products and services available nearby them. The local packs proved so popular with users that they gained much more prominent placement in the search result pages in 2008 (as 10 packs) and have remained there ever since.
The Resurgence of Directories in Local Results
One of the major impacts of the Pigeon Update, in late July 2014, is the resurgence of directories in the localized organic results. Now, Yelp, Yellowpages, Thumbtack, The Knot and similar well-optimized general and niche-specific directories appear to be ranking on the first page of the Google search results more than they have in years.
In some industries, like insurance and mental health, the powerful directories of the major players in that field and the organizations representing its professionals dominate the organic search results. In the example below, only 2 small businesses appear on the first page of the Google search results page for the search counselors, while Wikipedia ranks second and the other slots are occupied by authoritative sites with directories.
If you have a website that would be a natural fit for a directory of local businesses and/or professionals, it appears that now would be a good time to add one. In the example above, a California directory (CAADAC.org) ranks on the first page of Goog...