Plucking the Pigeon - What We Have to Work With

Plucking the Pigeon - What We Have to Work With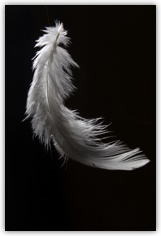 The Pigeon Local algorithm update is clearly the most important change in Local Search since Google first debuted the Local Packs in 2009. There is a lot of speculation that perhaps the search result pages haven't settled down yet and we can expect more changes. I'm not sure I agree with that or not, but I'll describe what we have to work with - at least for now.
Pigeon Loves Directories
Until 2009, large directory-type sites and powerful big-brand websites dominated the search result pages for local queries. Google then introduced Local Packs in the organic results. Because directory sites didn't qualify to be in the Local Packs, this gave small business owners a sorely needed boost in their efforts to compete against the big players. Directories found it harder to rank organically for local queries, as well.
The Venice update in early 2012 localized the organic results, giving more emphasis to the websites of local businesses in the organic rankings. It became possible for a business to rank in the local pack AND on the first page of the organic search result pages. As a result, directories as a whole were pushed further down in the search result pages and only the most powerful ones appeared on the first page.
We might someday look back on that period as the golden age of local for small businesses if what we currently see with Pigeon is what Local SEOs have to work with going forward. Because unfortunately, the past preference for local businesses being show for queries with local intent seems to have been indubitably rescinded.
Well-optimized directories now regularly appear on the first page of the search result pages for local queries and often appear above the Local Pack, if there is one. Yelp and Yellowpages.com appear to be the big winners for most of the niches I watch. The most powerful directories in each vertical also gained a boost from Pigeon.
In an unprecedented move, some vertical directories are also appearing inside the Local Packs. Not ones like Yelp, but associations with local addresses and directories on th...