Professional SEO's Guide to Successfully Tracking Your Local Search Campaigns

Professional SEO's Guide to Successfully Tracking Your Local Search Campaigns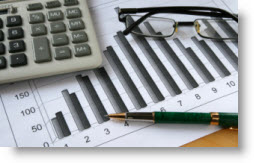 When it comes to tracking traffic we're spoiled. We can quickly find out where a visitor came from, what browser they used, how long they stayed on the site, where they clicked through and more. I for one was so used to having this information at my fingertips, that I was suddenly thrown for a loop when it came to traffic coming from my local search campaigns.
The goal of Local Search marketing is to get prospects to call your business or come into your brick and mortar location. When they call or visit, these potential customers may be looking for more information, making arrangements to receive services or purchasing products. These calls and visits represent the ROI of search for local enterprises.
For this, we have a motto that is simple to understand...Track Everything! Unfortunately, that's not a simple task when it comes to Local Search. You cannot rely solely on your Web site analytics to give you a complete picture. Instead, you need to use several different types of tracking to gather the information you need to measure and refine your Local Search marketing efforts. These include Google Analytics, other third party tracking solutions, Google Maps dashboard and more, so let's dive on in...
Using Google Analytics
Since Google Analytics is free, available to everyone and can be used on sites in addition to any other tracking software already being used, that's what we'll talk about here. However, it's important to note that when you use Google Analytics, you're completely inviting Google into your site and sharing ALL of your site info with them.
For most this is not a problem, but for some this could bring on potential site reviews that you'd be better off without. So as long as your site is clean of any black hat tech...