The Best Local Search Tools for Heavy Lifting

...see how they can save you countless hours of research every month!
The Best Local Search Tools for Heavy Lifting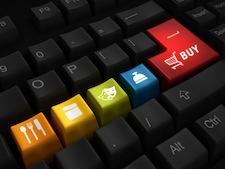 There are two Local Search specific tools that I find myself turning to again and again. These tools continuously save me a huge amount of time and effort, which in turn makes me much more efficient at what I do. Since more time is the one thing you can't buy then perhaps now's time that you turn to these clever tools so that you can work a little smarter instead of harder.



#1 Whitespark Local Citation Finder
Competitive Research & Citation Finder - Whitespark's Local Citation Finder Tool is a real time-saving workhorse that methodically does a good portion of your citation research for you. Its main purpose is to be a citation hub finder to help you determine which listings your competitors have that you might benefit from as well.
To use this tool just enter your location and a key phrase and it goes out and collects the citations of the businesses that rank in the Local Pack in the organic Google results for that keyword.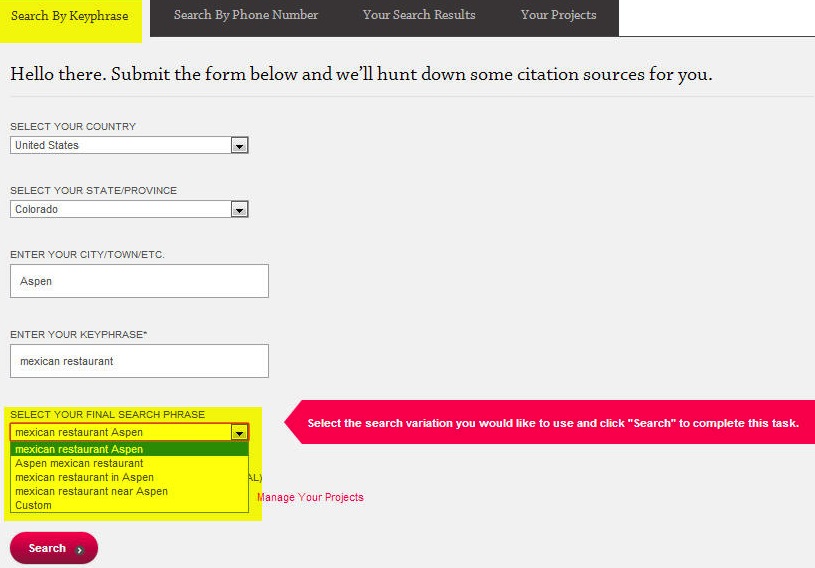 You can view the citations individually for each business to try to spot exceptional listings they may have that could be good opportunities for you.
Citations can also be sorted by Moz domain authority and by some Majestic SEO metrics that give clues to the power of each citation and how helpful it may be to help your business rank well.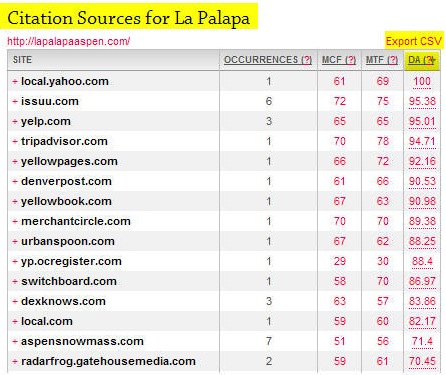 You can also view the citations of the Top Rankers ...