The Make or Break Facts About Reviews & Your Local Business

The Make or Break Facts About Reviews & Your Local Business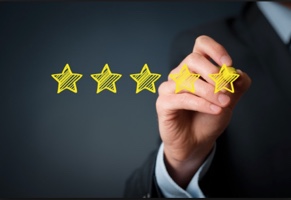 Most businesses have a love/hate relationship with online reviews and the sites that publish them. They LOVE it when they garner praise and plenty of stars and HATE it when the reviews show low ratings and voice complaints about products or service. They LOVE it when bad reviews are filtered out by Google and Yelp algorithms, but scream conspiracy when the good ones are not publicly visible. Love 'em or hate 'em, online reviews are here to stay and they can make or break your business in the same way word-of-mouth recommendations or condemnations can offline.
The Importance of Reviews to Your Business
Word of mouth marketing, which has always been a prime driver of new customers to local businesses, is now magnified across the Internet to include everyone with access to a PC, tablet or smart phone. Your customers are talking to each other and those that aren't talking are still listening!
We local SEOs care about reviews because they're a prime tool customers use to make buying decisions. Google knows that so they put a lot of importance on reviews when presenting business to searchers. Some of the things Google considers when it comes to reviews are:
Relative Volume of Reviews

Sentiment of Reviews

Location of the Reviewers

Authority of Reviewers

Content within Reviews
Even small business owners who aren't actively marketing on the Internet are impacted by online reviews and ratings whether they want to be or not because of powerful sites like Yelp, TripAdvisor, Avvo, etc.
It's no longer possible for businesses to stick their heads in the sand and ignore them. Every business needs to create and maintain a system of monitoring and managing its online reputation.
Google Loves Review...