Top 5 surefire tips to generate online customer reviews.

Top 5 surefire tips to generate online customer reviews
I'

m trying to get my customers to post positive reviews of my business online and I'm having limited luck. What tips can you give me to best motivate my own customer base to leave me the reviews I need to push me to the top of sites like Yelp, CitySearch, and Google Maps?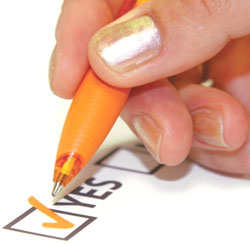 Answer: Customer reviews are one of the most powerful tools available to online merchants and you are right to want to embrace and encourage them. While major brands have the benefit of widespread exposure across a variety of media channels, most small businesses don't have the same resources. Leveraging online customer reviews to make your business stand out is both successful and cost-effective.
The creation of customer reviews is usually out of your direct hands. Instead, you have to employ sound strategies to encourage your customers to leave reviews on your behalf without paying for them in some way (which review sites frown upon).
In an effort to get over this hump, here are five surefire tips to encourage your customers to leave these all important reviews:
Use your invoices and packing sheets: If you have physical products that you ship to your customers, you can include a printed request for a review on your invoices. Make sure that the buyers know how important online reviews are to the growth of your business and include the name of each major review site (Google, Bing, Local.com, CitySearch, Yelp, InsiderPages, EZLocal, etc.).


Request reviews on your Web site: You can create a special review page that links customers from your si...