Top Seven Tricks The Pros Use to Get Around The Rules!

The 7 Most Overlooked Strategies of *Successful* SEO Campaigns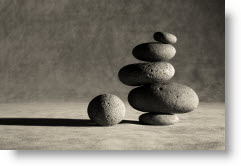 There's more to SEO than White Hat vs. Black Hat. You need to know how to delicately balance every shade in between – these grey areas are the ones that really separate the great SEO campaigns from the rest of the pack. Here are 7 easy strategies that our in house SEOs use to tip the scales in their client's favor again and again.
#1 – Conserve PageRank by Combining Pages
Google's PageRank algorithm is designed to funnel page rank evenly through each link on a page. So if you have a page with 10 links on it to other URL's, each link will receive 1/10th of the link juice the page has to offer. Now this may be a simplified example as Google may be doing something far more complex, but in general that's how it works. The more links you have on the page, the less link juice each of them can pass.
So the smart thing to do is reduce the number of links on a page, thereby increasing the amount of link juice we're able to pass. One easy way to do this is to consolidate pages that aren't particularly suited for scoring highly on your money keyword terms. Such as About Us, Contact, Directions, Privacy and others.
Fragment identifiers, also known as hashtags or HTML anchors, allow you to quickly consolidate all that information onto one page and still make it easy for your visitors to navigate.
Let's call this all-in-one page companyinfo.html. This is what these URLs would look like linking out to these sub pages.
http://www.yourdomain.com/companyinfo.html#privacy
http://www.yourdomain.com/companyinfo.html#aboutus
http://www.yourdomain.com/companyinfo.html#contact
http://www.yourdomain.com/companyinfo.html#directions
Don't worry about these URLs causing a duplicate ...