What To Do If You're Targeted by a Negative Links Campaign

What To Do If You're Targeted by a Negative Links Campaign
While doing a backlinks audit, I found that someone created 2M backlinks in the last 30 days for our domain. Most of the links are low quality, originate from comments, and are NO-FOLLOW. Should I be concerned? And, if so, what action should I take going forward?
Answer: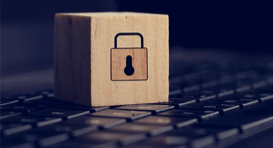 Based on the examples you provided (not shown here for privacy reasons), it does indeed look like you've been targeted by a negative links campaign. Google will likely ignore those links but you can disallow them if you want.
Obviously it isn't practical to individually ask each of those sites to remove the comment spam. Although that would be ideal, there's no easy way to do that.
So, if the links haven't adversely affected your rankings, then we recommend you ignore them. But, if you DO think there's a negative impact on your site's rankings, then we recommend you disallow the domains that are linking to you with the comment spam. If you're new to the Disavow file OR you'd like a quick refresher use our guide - Disavow Link File Best Practice Guide: Don't Screw it Up!
We also have this incredible guide to help you unwind it all, Cleaning Up a Massive Negative SEO Attack with Web CEO.
Regardless of how you decide to handle it - Remember, we're always here to help you within FastAnswers. So, if you have questions or run into problems you're NOT alone in all of this!

...