Your 2019 Complete Local Search Audit Checklist

Your 2019 Local SEO Audit Checklist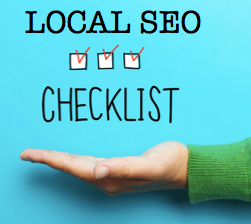 When taking on a new Local Search project and coming up with a proposal, it can be hard to know where to start. That's why we've decided to share our in-house checklist to save you the trouble of making your own and to help you avoid missing the important aspects along the way.
The more information you can gain before you take on a project, the better chance you have of bidding it accurately and the more you understand what needs to be done to achieve success, the better chance you have to deliver on it.
The following questions can be used to help you review any business' local search presence. Answering these questions will assist you in ascertaining an appropriate amount of time and budget needed to fix problems and help you to generate a plan of action and a timeframe for completion. Of course each project is different, but we intentionally made this checklist a bit generic, so it should be applicable to most businesses you come across.
Now that the local algorithms have swung so far towards leaning on organic ranking factors - even for the shrunken Local Packs - you will need to do a complete Organic SEO audit as well, to track down all the possible causes of ranking problems that may exist.
Local Business Proposal Checklist
1. Are Expectations Realistic?
Some of the hardest conversations you can have with a client or superior involve telling them that there's not much chance of you being able to achieve what they want to happen. Sometimes it's a matter of budget or time. Sometimes what they want is against Google's guidelines and sometimes the competition is so solid that it's unrealistic to think you can beat them out for rankings. There's also the sticky little issue of the ever-changing local algorithms...
Answer these questions first to save wasting time on aggravating or impossible projects.
Questions to Answer:
What are the online goals for this business?