Google: Structured Data 'Warnings' Are NOT Deal Breakers
Perhaps you're one of the lucky ones and haven't seen the flood of Google Search Console email notices detailing the structured data warnings on your pages. Anytime these notices come in we're programmed to jump to attention to be sure things aren't broken. Unfortunately, these notices have been coming faster and faster and many times they're outlining issues that are either NOT there or are NOT fixable.
For example, if you're using Product schema to markup your business' Services offerings to gain rich snippets then you're most likely seeing these warnings in mass. The problem is that Product markup doesn't fit perfectly for Services as there are fields within the schema that you just can't fill in because they don't relate to products. Think information like product id numbers.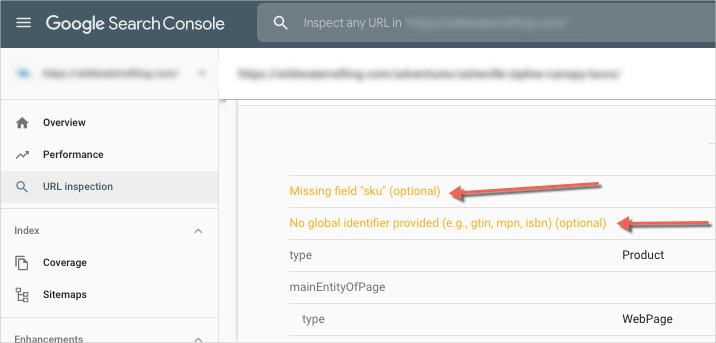 However, you can't use the Services schema because it isn't supported by Google, which means it doesn't result in a rich result. So we're all stuck in this middle ground of waiting for the Services schema to become active and leveraging the Product schema until it does.
The good news is that Google has continued to explain that Warnings are not Errors and so can be ignored when there is no way to fix them. During a recent Webmaster hangout, Google's John Mueller was asked about this specific issue, Product markup missing fields that don't make sense, and this was his response:
So there are two things here. On the one hand, this is a warning. So it's not an error that will… block everything.

It's basically just saying… it would really help us to have an ID here. So if there were multiple versions of this product or multiple people selling the same product, we can group them together potentially…it's not that we would like not process it at all. It's not an error, it's just a warning.

You don't have to fix all warnings. A lot of sites have warnings with structured data and that's perfectly fine.