Foursquare: Waste of Time or Key to Growing a Loyal Customer Base?

Foursquare: Waste of Time or Key to Growing a Loyal Customer Base?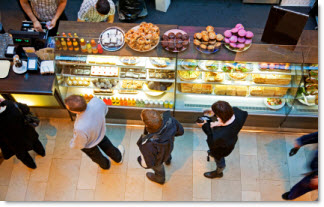 Owning a business in today's world is kind of like a high pressure tight rope walk. You are forced to create a compelling and confident presence for both virtual and walk in traffic all while being careful of not leaning too far one way or another. It's a constant battle between focusing on cutting edge technology and remembering to be sure your business' sign is right.
The good news is that the line between online and walk in traffic is starting to blend like never before. You've heard us say that more customers are using local search and smart phones to find you and Groupons to grab that discount on your services.
Now we're here to talk about how more and more people are using companies like Foursquare to share their location with their friends as well as give tips and feedback on local businesses from bars, restaurants, movie theaters, bowling alleys and cafes. For the purpose of this article and to remain consistent we're going to focus on Foursquare which is the most wide spread location based social network today with an official 1 billion check-ins recorded and over 10 million users worldwide.
Users of Foursquare check into places they enjoy visiting such as restaurants. Once checked in they can choose to share their location with friends

and provide tips about the business (which are essentially reviews). There is also a reward system built in that gives out 'badges' for certain mile stones reached and elects the 'Mayor' of a venue based on who has the most number of check-ins. These check-ins with and without badges can also...