Are you Thinking of Buying an Email List? Don't.

Are you Thinking of Buying an Email List? Don't.
M

y HVAC client wants to buy an email list for local marketing within his area. He says he's done this before, with poor results. Constant Contact now won't let him send more emails. He's convinced it was just the list and wants to try again. What should I tell him?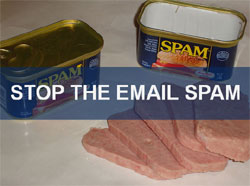 Answer: It's no surprise that Constant Contact won't let him send out new emails. Buying email lists and sending them out cold is not a great use of your client's time or money, and you should be ACTIVELY discouraging them. The results are usually negative and you can never be sure about quality.
That's not to say that email marketing as a whole should be ignored; in fact it's very successful. But the days of surfing Google and buying lists for HVAC targeted customers in Minnesota who may be in the market for services in the future is over. And the reasons for this are many.
Here are five reasons why purchasing email lists are a fool's proposition and why you should advise your customers to stay, far, far away now and in the future:
1. Reputable email vendors won't work with you. As you stated in your question, Constant Contact, Aweber and other big vendors all have visible anti-spam policies and will not work with clients who they even suspect are not using personally-cultivated opt-in lists. Why? Because if they let one bad list into their system it will poison the well of other more reputable clients who may be using shared IP addresses to deliver their campaigns.
2. You can't trust the quality of the list. Again, not a surprise your client had "bad results" with the first list. Who knows how that list was actually accumulated? Most "paid" lists are notorious for...