Top 5 Local Citation Link Building Best Practices

Top 5 Local Citation Link Building Best Practices
W

e are entering the Local Search space and have been tasked with building citations for a large client. We've read all of your resources and they are great, but can you provide us some quick best practices to implement as we build citations for this client?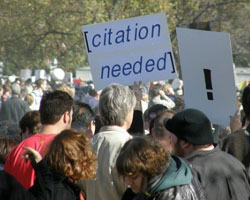 Answer: According to the most recent Local Search Ranking Factors report published by David Mihm in August 2013, Citations accounts for 16% of the total local optimization factors that determine how a business may competitively rank. That's a significant portion of the overall pie and a clear reason why citations can't be ignored.
A citation can be defined as a mention of your business. This is usually expressed via the acronym NAP (Name, Address, Phone Number) and can appear on a plethora of other linking sites including local directories, forums, data aggregators, blogs, social media sites, government sites, and many more. Businesses that garner the most prominent and powerful citational sources within their niche usually perform better in local search rankings.
Here at SearchEngineNews.com we've covered the importance of citations in multiple articles and our highest recommendation is always to first review the following: