How to Use a 301 Redirect to Keep Your Pages from Dropping Off the Face of the Earth

Mastering the Art of Server Redirection - Part One
How to Use a 301 Redirect to Keep Your Pages from Dropping Off the Face of the Earth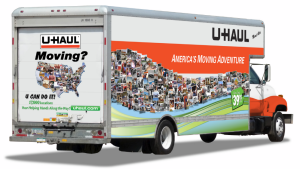 One of the most frequent errors webmasters make on their sites is...
They Move Pages.
Sounds so simple, right? Change a file name, move an article to a different directory, delete an image, or even something as big as changing a site's domain name.
However, changing any aspect of a resource's URL (without leaving a forwarding address) will result in broken links, broken bookmarks, customers landing on 404 pages, loss of ranking signals such as Page Rank and de-indexed pages—not to mention all of the lost traffic and revenue!
This includes changing any of the following...
Changing a page's file name, such as flower.html to flowers.html.
Changing a page's file extension, such as .html to .php.
Changing a directory name, such as /directory/file.html to /directory2/file.html.
Changing your WordPress Permalink settings, such as /2016/05/postname/ to /postname/
Modifying (or leaving off) URL variables that are necessary to retrieve a page, such as http://www.domain.com/index.asp?id=45 (where id=45 is a necessary variable).
Changing a subdomain name, such as www.domain.com/phpbb to forum.domain.com.
Changing the path or file name for images, PDF's, and other file types. There are multiple in...