Integrate Google Buzz into your Wordpress blog with WP Google-Buzz.

Integrate Google Buzz into your Wordpress blog with WP Google-Buzz
I

want to integrate Google Buzz into my Wordpress blog. There are already a ton of plug-ins that have leapt onto the scene and I'm not sure which one to use. What do you recommend for myself and potential clients?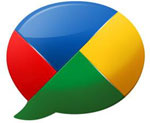 In just a matter of a few months, Google Buzz has exploded in popularity, partially due to its integration with the popular Gmail service. There are over 146 million Gmail users so Buzz was introduced to a large and targeted market from day one (which certainly doesn't hurt).
But more than that, Buzz's ease of use and simple interface have made it a great choice for social networking novices or for those who just wanted to add to their already growing social profiles. It's good to respond to this growing trend by integrating Buzz into your Wordpress blog since a good percentage of your existing readers are likely using the service.
As you've noted, there are already several Google Buzz Wordpress plug-in choices on the scene. However, we can confidently recommend WP Google-Buzz due to a few important features and options that are missing from other plug-ins.
First, a robust Google Buzz plug-in should allow your blog audience to instantly add your post to their Google Buzz feeds. WP Google-Buzz does this extremely well by generating a Buzz button that will automatically display for every post and page on your blog (and you can hide it on individual pages as well). A click on any of these generated links will result in the post appearing immediately into the visitor's personal Google Buzz feed. Needless to say, this ability to quickly share blog content with other Gmail friends and followers has the ability to spread your own blog content to an incredibly wide audience and at a very fast rate.