Is Blog Commenting as a Link Building Strategy Dead?

Is Blog Commenting as a Link Building Strategy Dead?
W

e have been pushing blog commenting to our clients as part of a multi-faceted link building strategy for years. In light of Penguin, is this a strategy we should continue promoting? If so, how should we BEST leverage comments on behalf of our clients?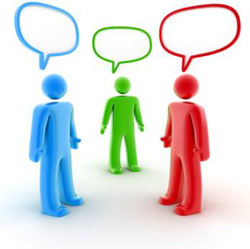 Answer: We've covered blog commenting as a link building strategy previously here and here in SearchEngineNews.com and although it doesn't rank high on our list of effective strategies, it does still have some value, even in a post-Penguin world.
However, when dealing with blog commenting, you need to understand that (like with most things SEO), there are several different approaches: black hat, gray hat, and white hat. Black hat blog commenting is the lowest form and will absolutely get you a Penguin slap. This type of commenting is essentially automated spamming of blogs with target keywords regardless of the niche. Spam programs like Xrumer, SEnuke, Scrapebox and sites like Fiverr specialize in this type of comment link building.
Gray hat comment link building is only slightly better and involves the use of blog commenting done by a real-person (not automated software) but still has very limited value. Sure, you may find a niche-related blog and leave a comment; but you're doing it solely for the possibility of a link. You aren't engaging in the conversation, leaving anything of value in the comment thread, or furthering the discussi...