Looking for quality links? Don't resort to comment spamming!

Looking for quality links? Don't resort to comment spamming!
I

hired a link building firm to help me with a site. However, the majority of links they delivered were comment spamming types of backlinks. Some of them were even nofollow and not themed to my site. Am I correct in assuming that these really don't have much value, and most importantly, how does Google view these type of links?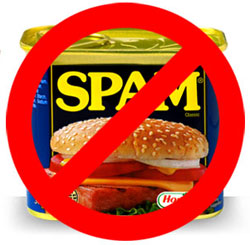 Answer: Using comments to build backlinks can be a sound strategy, but only if it's done correctly. It sounds like the firm that you hired either wasn't aware of the best practices or was just using the technique in a very shady way.
Unfortunately, when it comes to building backlinks through comments, there are a lot of individuals and companies doing it incorrectly. If you've spent any amount of time managing a blog, you've noticed the high amount of spam comments that come through with questionable content and unrelated links. These type of comments are SPAM and will not help you rank better in Google, period!
That assumes the comments, be them SPAM or otherwise, are actually dofollow. Clearly your SEO doesn't understand the concept of nofollow, if time is wasted building in these types of backlinks to your site in the first place. To be blunt, these links are a COMPLETE WASTE OF TIME!
In fact, this very issue was covered in a recent thread on the Google Webmaster Forums. Noted Google Engineer John Mueller came into the thread and unequivocally said the following about how Google treats links marked with the nofollow attribute:
"Let's be absolutely clear about this: Links that...