What does Google say about quality link building in 2010? Read this!


What does Google say about quality link building in 2010? Read this!
I'

ve just been listening to a new video that talks about the three things Google is now looking for in organic search results. One is content and structure, two is links and authority and three he talks about activity and interaction. He briefly says that 'activity' is RSS feeds, blog comments, etc.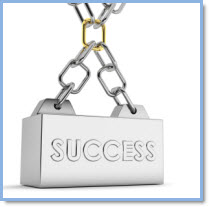 Would you say he's accurate in what he's saying about the three main things Google is looking for?
What actions constitute "activity"?
If activity is getting visitors to 'do' something on my Web site, what would this be?
And if this is what Google wants, what's going to happen to all the static Web sites out there that don't have blogs and the like?
Answer: Yes, we're absolutely in agreement with what Matt Cutts had to say.
Let's start by defining "off site" activity as generating links and citations. Google has shown in their Place pages that they can identify phone numbers, addresses, etc. from other sites that correlate with a Place Page listing (like reviews). These are what we call citations and are very important to creating a full online profile for your business.
It's also important to keep in mind that Google has never officially stated that citations are a benefit to your site. Regardless, our combined experience has lead us to believe that although a few citations are not as much of a benefit to your site as a high PR link, they are noticed, monitored and worth your time.
Having an RSS feed by itself is not a strong asset, however having RSS subscribers in a feed reader is. The more subscribers the better. Same thing with blog posts, forum posts, and maybe even email references. Google doesn't tell us exactly what they monitor, but you can bet it's significant. I've seen many cases of sites with large amounts of traffic, but very low PageRank, doing very well for ranking. So there are certainly sites that appear to be benefiting from lots of interaction regardless of their recorded PageRank.
...