Google Hands Search over to AI Machines & Creates 'RankBrain'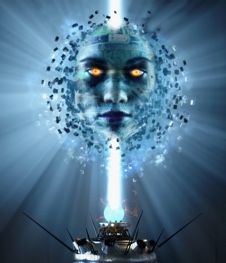 On October 26th, Google once again made history when Greg Corrado, a senior research scientist with the company, sat for a video interview with Bloomberg. Within the interview Greg explained that a few months ago Google officially handed over a large portion of its world wide search queries to be managed by an artificial intelligence (AI) machine. This machine has the ability to learn and adapt to the always evolving way that people search.
This AI machine is refining the way Google manages different search queries with the goal of returning the best search results possible based on the data surrounding people's search behavior within a system called RankBrain. For example, when someone starts with a specific search, do they stop after clicking the top result or finding the data right on the search results page? OR do they try a different more refined search?...and so on.
Each of these strings of actions results in data for this AI machine system to link all of the seemingly different queries together. The final goal is to get the user to the information they're looking for in the shortest amount of searches or just reply with the data directly in the results when possible.
Google's Greg Corrado, went on to say that since its roll out RankBrain has become the third most influential ranking factor and that tests have gone better than expected with RankBrain performing better than human engineers when ranking pages accurately. This all solidifies the fact that AI management of search queries is here to stay.
"In the few months it has been deployed, RankBrain has become the third-most important signal contributing to the result of a search query"...

"Google search engineers, who spend their days crafting the algorithms that underpin the search software, were asked to eyeball some pages and guess which they thought Google's search engine technology would rank on top. While the humans guessed correctly 70 percent of the time, RankBrain had an 80 percent success rate."