Six Steps to Quickly and Expertly Optimize Your Site's Images

How to build the foundation of your image optimization
Six Steps to Quickly and Expertly Optimize Your Site's Images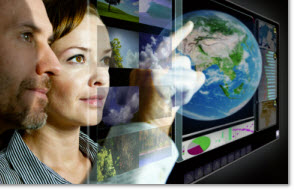 Image optimization is far too often an overlooked step for webmasters. If you're guilty of this (and we all have been at times) then this is the year that you make things right and stop leaving all that potential traffic on the table.
In your defense, you may have forgotten or didn't even realize that images are often used not only in image search but also in regular organic search. With the introduction of mixed results this fact became a reality. Now those top spots could be yours to snag as long as you follow the instructions we've laid out for you below.
In this article you'll get a refresher on the basic image optimization to know where to get started. These 6 techniques will help your images rank well in Google, Yahoo and Bing. Then we'll finish up this complete image tutorial in the upcoming Part 2 of this series where we dive into advanced topics in case you need that extra edge in tough keyword spaces.
All Web sites that make money from search traffic should at the very minimum use the methods listed below for the basics in image optimization. Even if you think you know it all, please scan this article over as you might pick up on a thing or two, and we're sure you'll find next month's installment of advanced image optimization techniques worthwhile.
Getting Started with the Basics of Image Optimization
Search engines can't read an image like they can read text content, so it's essential that you provide them with signals they can use in order to describe it adequately. If you follow the basic recommendations listed below, you'll be done with the most important aspects of SEO for images.
Step One: Image File Names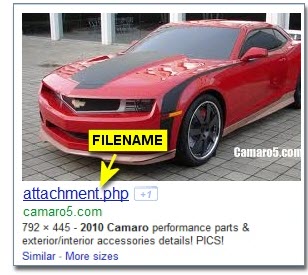 One of the most important signals for ranking within image search is the image's file...