How to Use a 301 Redirect to Keep Your Web Pages from Dropping Off the Face of the Earth

The Complete Guide to Mastering the Art of Server Redirection
How to Use a 301 Redirect to Keep Your Web Pages from Dropping Off the Face of the Earth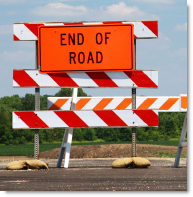 Let me tell you about the single worst thing most people do to their site...
They Move Pages.
Sounds so simple, right? Change a file name, put an article in a different directory, or even give the site a new domain name.
However, changing any aspect of your page's URL (without leaving a forwarding address) will result in broken links, broken bookmarks, and de-indexed pages—not to mention lost traffic and revenues for your site!
This includes changing any of the following...
Changing a Web page file name, such as

flower.html

to

flowers.html

.

Changing a Web page file extension, such as

.html

to

.php

.

Changing a directory name, such as

/directory/file.html

to

/directory2/file.html

.

Modifying

(or leaving off)

URL variables that are necessary to retrieve a page, such as

http://www.domain.com/index.asp?id=45

(where

id=45

is a necessary variable).

Changing a subdomain name, such as

www.domain.com/phpbb

to

forum.domain.com

.

Changing the path or file name for

images, PDF's, and other file types

. There are multiple indexable file types such as .jpg, .gif, .pdf, .doc, etc. and these files can rank and bring in traffic. If you're getting traffic and or links to these fi...