Google's Local Search Market a Review of 2010 and Beyond

Google's Local Search Market 2010...and Beyond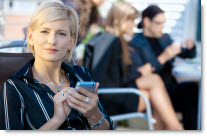 It's been a wild year for Google's Local Search! The sheer number of changes and the cross-platform integration of location-based features along with the rapidly accelerating pace of change has our heads spinning.
So, we've decided to take a minute and reflect on the major 2010 updates that Google has rolled out. Really stopping to consider their implications and looking at all of the changes together gives you valuable insight into the big picture of Local Search and where Google is headed in 2011 and beyond...
Here are the four categories we feel are most important:
Google Connects Mobile and Social with the Local Market.