Generate MORE local review citations with ReviewBiz!

Generate MORE local review citations with ReviewBiz!
I

s there something I can use on my Web site that will link all my various local review citation sources and make it easy for my customers to leave a direct review? Providing individual links to all my various profiles is cumbersome. Is there a way to do this in an attractive way that will do all the work for me?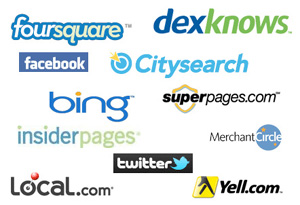 Answer: We've covered the importance of local reviews and citations repeatedly in SearchEngineNews.com and you are right to want to make these as easily accessible to your site audience as possible.
Social proof in the form of online reviews can speak volumes about your business. Because Google and Bing are using these reviews now as algorithmic ranking signals, there is no such thing as too many customer reviews.
In fact, a recent survey by London-based Local SEO firm BrightLocal.com shows that 70% of local customers consult online reviews when deciding which local businesses to use, and 69% of local consumers now trust the online opinions of strangers as much as personal recommendations.
As a business owner, it's a no-brainer that you would want to BEST leverage the power of customer reviews to showcase your online product/service offerings and make your customers feel comfortable about spending money with you. Further, not only do online customer reviews communicate this message clearly b...