Need help promoting your directory? Here are some tips!

Need help promoting your directory? Here are some tips!
I

run a hotel directory site and I'm looking for some assistance in its promotion. Specifically, I was curious if I could leverage local search to promote the individual hotel properties. I know I can't claim them. What other useful strategies can you recommend?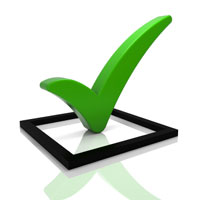 Answer: We ran your question by our local search expert Mary Bowling and unfortunately, her response was not surprising:
"Directories have no place in most local "places," including Google Places. His is an online business and only "real world" businesses can legitimately leverage local search. He has to rely on Web site optimization instead."
Now, there is a slight possibility that hCard and hReview microformats (aka rich snippets) could provide you some benefit, however since most directories have a drill-down structure involving several stepped down levels, there's not much ranking power left to trickle down by the time you get to individual hotel pages.
So yes, you can try to optimize your individual pages with rich snippets by means of our hCard generator, but you won't have much luck in leveraging these in local search. You can view our informational resources on hCards and "rich snippets" per the below:
Your 2011 Cheat Sheet to Leveraging the Power or Rich Snippets
Real World Rich Snippet Reference Guide
Search Engine News Rich Snippet hCard Generator
Clearly this is not what yo...