Top 7 SEO & Digital Marketing Predictions for 2015

Top 7 SEO & Digital Marketing Predictions for 2015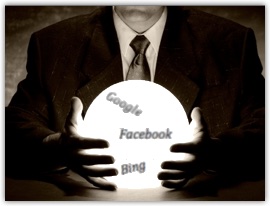 Adios 2014, we hardly knew you. Yet another year has come to pass and with it a lot of paradigm-shifting changes to the field of digital marketing. The Google hit list last year involved refreshes to popular algorithmic updates such as Top Heavy, Panda, Penguin, and Pirate, as well as a completely new local-focused update dubbed Pigeon.
Pigeon in particular was a game-changer, marking the most significant evolution in local search since the Venice update of 2012. Some of which included:
A tightening of the geo-locational radius around local businesses.
The elimination of many of the 7-packs in top verticals.
A boost to local directories.
Unfortunately, the expansion of organic signals being applied to local queries also made it harder than ever to obtain those top local rankings.
The excitement didn't stop there though. Google made good on its stated desire for a mobile-first index by