Why is my Google Search Console reporting these mysterious errors?

Why is my Google Search Console reporting these mysterious errors?
I

n my Google Search Console, I have a significant number of the following errors:


Rich Cards > Recipe > Missing or invalid field: image (Critical issue)


Thing is, most of the URLs they've flagged have very nice thumbnails in Google search results. They look great! The only issue I can think of is that Google is using the post's feature image with 1000x600 dimensions, and Google might prefer a different format. Or maybe Google wants to pull a thumbnail from the recipe schema instead of having to use a feature image.

Do I need to correct this issue to avoid SEO penalties, or if so what would be the best remedy. It would entail a decent amount of work, so I'd like to get it right. Thanks!
Answer:
Don't confuse an image "rich snippet" in the search results pages (SERPs) with Google Rich Cards, which are used to populate the recipe carousel. They are not the same thing.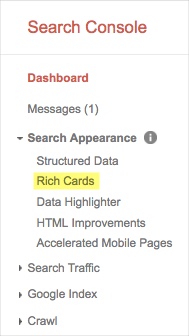 In your case, Google may be pulling an image from the recipe to show in the regular SERPs just fine. But if you want to guarantee full algorithmic consideration for the Recipe Carousel (especially on Mobile), you have to move all your Invalid and Enhanceable Rich Cards to Fully Enhanced. And that means filling in missing attributes, like image or nutrition or aggregate ratings.
We also recommend using a quality Recipe Plugin that fully supports JSON-LD and Microformats Markups. We like WP Recipe Maker, but Tasty and others will work.
You should also be sure you're marking up all the missing attributes in your recipe cards. You can find a list of them under Rich Cards in your Google Search Console account.
The bottom line is that the quickest and easiest ways to juice your traffic ...