Google Joins the Fight Against Copyright Piracy, Their Hypocritical Oath

Google Joins the Fight Against Copyright Piracy, Their Hypocritical Oath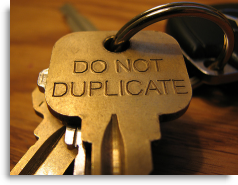 Google announced another big change to their algorithm on August 10th. This change will lower the rankings of any site that has received enough DCMA (Digital Millennium Copyright Act) takedown complaints or content removal requests due to copyright infringement.
This latest update was originally referred to as the Emanuel Update since it was believed to have arisen based on some previous comments made by Hollywood super-agent Ari Emanuel regarding Google and piracy back at the D10 conference. However, it's now dubbed the Pirate Penalty and this is how Google described it:
"Starting next week, we will begin taking into account a new signal in our rankings: the number of valid copyright removal notices we receive for any given site. Sites with high numbers of removal notices may appear lower in our results. This ranking change should help users find legitimate, quality sources of content more easily whether it's a song previewed on NPR's music website, a TV show on Hulu or new music streamed from Spotify."
Unfortunately, as of now, Google is not giving details on how many complaints you have to get in order to trip this filter.
Why Make This Change?
Google explained that they're receiving so much more data in regards to copyright complaints that they now have enough information to adjust their algorithm accordingly. With "more than 4.3 million URLs in the last 30 days alone" - it's easy to believe there is data to be able to accurately crunch the numbers.